Regular price
Sale price
$30.00 USD
Unit price
per
Sale
Sold out
Uncover the holistic benefits of our Shatavari supplement, designed to support women's wellness across all stages of life. Shatavari naturally enhances estrogen levels by offering dual benefits: fostering fertility and easing menopausal discomfort. Alongside this, it assists in regulating menstrual cycles and provides a protective shield against postmenopausal osteoporosis. All ingredients are sourced directly from India. 

Ingredients

Organic Shatavari root extract (Asparagus racemosus) - 500 mg per two (2) capsules
Organic Shatavari powder (root) - 500 mg per two (2) capsules
Organic Shatavari powder (stem) - 300 mg per two (2) capsules
Vegetable Cellulose Capsule

Free from: Magnesium stearate, dairy, yeast, wheat, sugar, gluten, soy, preservatives, artificial colours or flavours
Suggested Use

Adults - Two (2) capsules per day, on an empty stomach with a full glass of water.
Share
View full details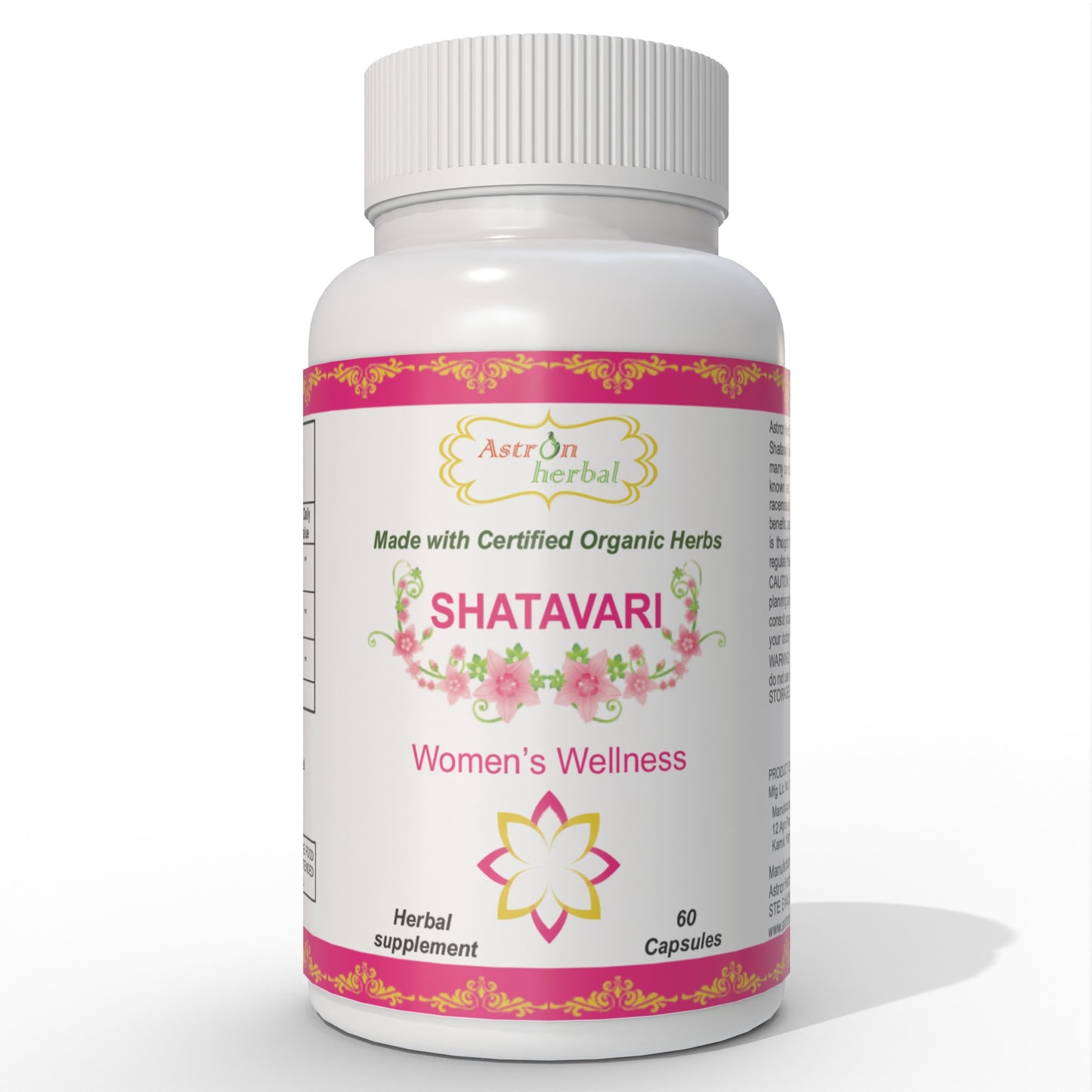 Discover Shatavari
Menstrual & Hormonal Regulation

Shatavari can provide relief from menstrual cramps, irritability, and bloating. It acts as an antispasmodic [muscle relaxer] on uterine tissue.
Reproductive Health

Shatavari Improves conditions such as hormonal imbalances and polycystic ovary syndrome (PCOS).

Increases galactagogue, a substance that boosts milk production during breastfeeding.
Menopause Relief

Many of the common symptoms, such as hot flashes and disrupted sleep, that occur during perimenopause and menopause are due to decreases in the production of estrogen and progesterone.

Shatavari is a time-tested method to balance estrogen and progesterone levels, helping to prevent dramatic swings which cause the symptoms.

Encourages healthy bone metabolism, preventing bone loss and enhancing bone formation, reducing the risks of postmenopausal osteoporosis.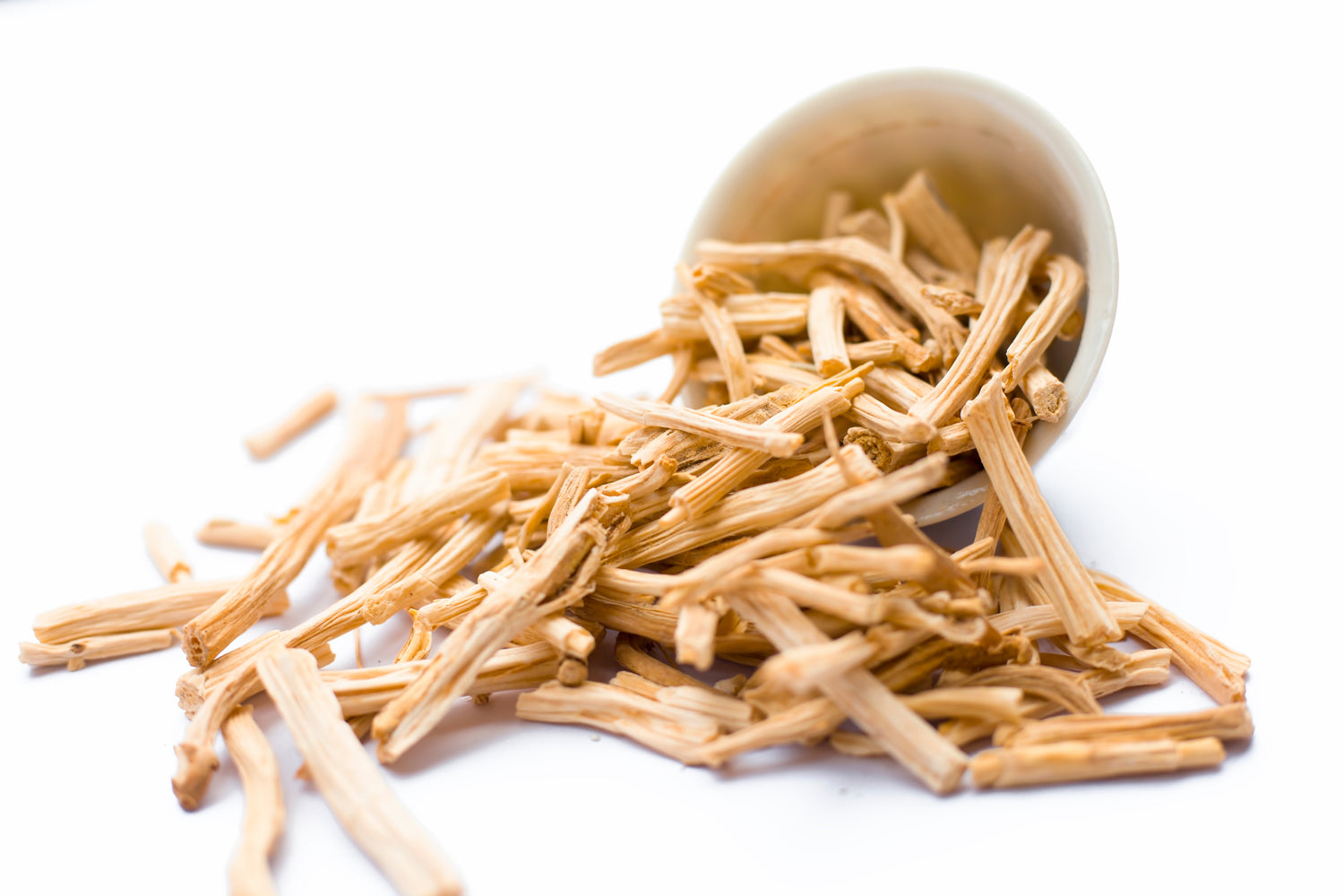 Shatavari
Nurture your womanhood; Improve female reproductive health, easing menstrual pains, balancing hormones, and encouraging healthy breastfeeding and pregnancy, all while reducing menopause-related symptoms and protecting against postmenopausal osteoporosis.
Buy Now
Free Shipping

🍃🌿 Embrace Ayurveda's wisdom, without the extra costs! 🚚 Order 2 or more products and enjoy FREE SHIPPING across America, letting Mother Nature's remedies journey straight to your doorstep.

Hassle-Free Exchanges

Chose the wrong blend for your doshas? Not a problem! With our 🔁 HASSLE-FREE EXCHANGES, finding your perfect Ayurvedic match has never been easier. Your satisfaction is our ultimate aim!

Contact Us