Regular price
Sale price
$35.00 USD
Unit price
per
Sale
Sold out
Reduce stress and improve focus and sleep with our Organic Full Spectrum Ashwagandha supplement. Each serving contains 2.5% Withanoloids and 10mg of Bioperine for optimal nutrient absorption and results. All ingredients are sourced directly from India. 
Ingredients

Organic Full Spectrum Ashwagandha root extract (withania somnifera) 2.5% Withanolides - 900mg per two (2) capsules)
Black Pepper (fruit) extract (95% piperine) Bioperine (10 mg per two (2) Capsules)
Vegetable Cellulose Capsule

Free from: Magnesium stearate, dairy, yeast, wheat, sugar, gluten, soy, preservatives, artificial colours or flavours
Suggested Use

Adults - Two (2) capsules per day, on an empty stomach with a full glass of water 30 to 60 minutes before meals.
Share
View full details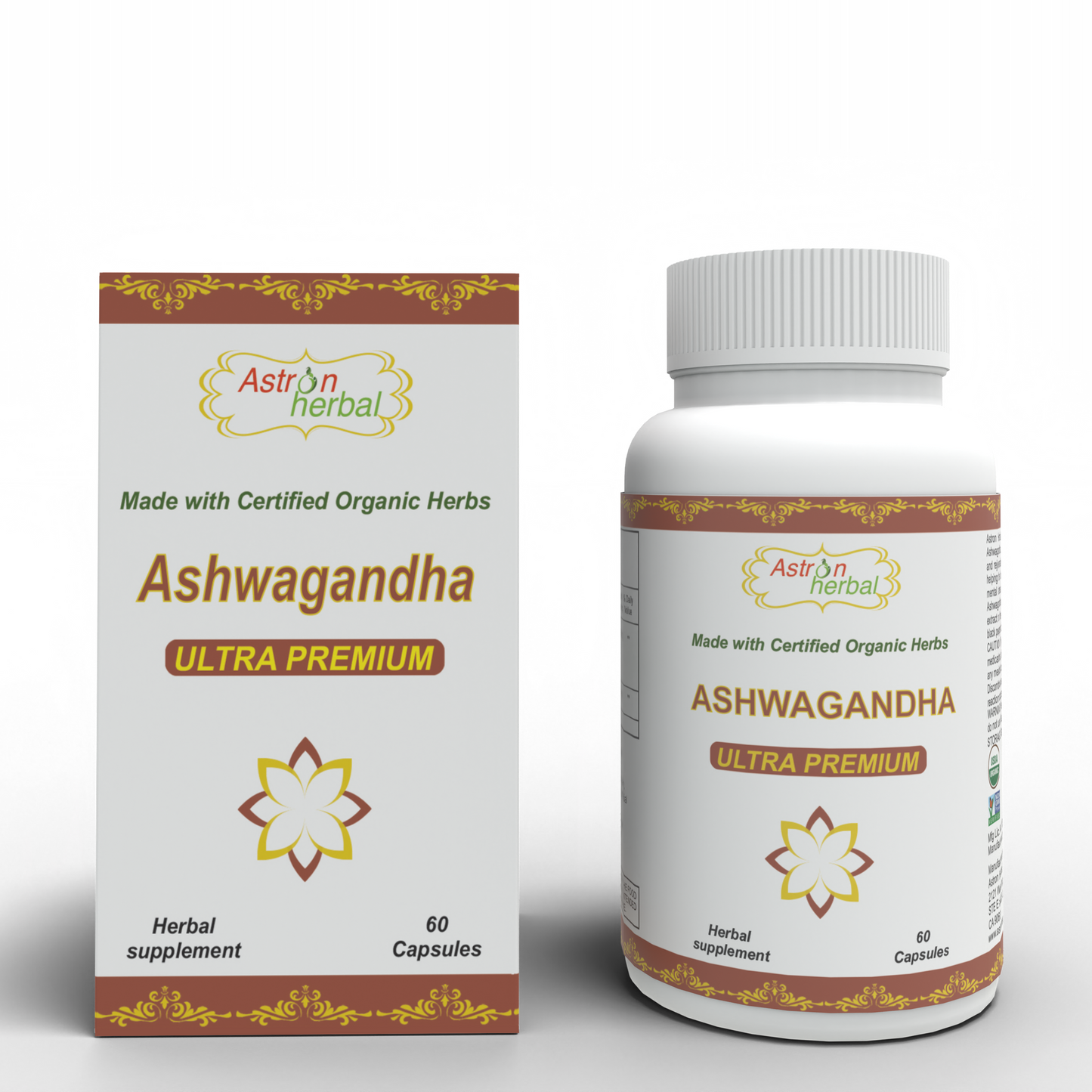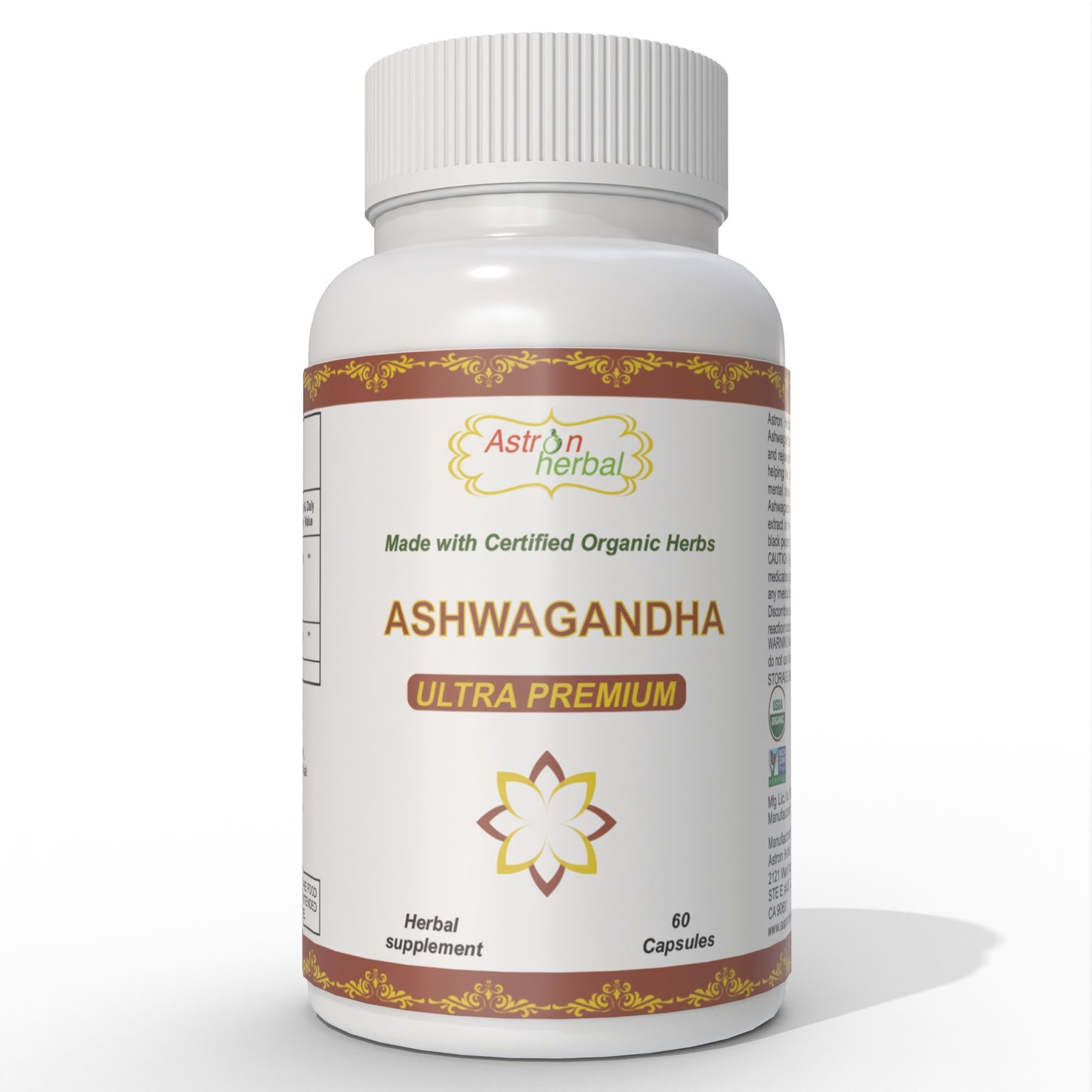 Discover Ashwagandha
Stress & Anxiety Relief

Our feelings of stress and anxiety arise from the release of a hormone called cortisol. While a balanced cortisol level is essential for any healthy individual, too much disrupts one's control over mood, motivation, and fear. Excessive release of this hormone can adversely influence almost any disease process, including cardiovascular disease and hypertension, two leading causes of death in the United States.

Ashwagandha works to balance cortisol levels within the bloodstream, reducing physiological stress-related responses. This includes reducing the pituitary gland's rate of releasing cortisol when faced with a stressor, bringing our mood into balance and lowering the adverse health consequences associated with high stress and anxiety levels.
Energy & Mood

As an adaptogenic herb, Ashwagandha helps alleviate insomnia symptoms and the health consequences associated with too little sleep, including an increased risk for colon cancer, breast cancer, heart disease, and type 2 diabetes.

A lack of sufficient sleep is usually a direct cause of increased cortisol levels, keeping the body in a constant state of alertness and raising one's blood pressure. Ashwagandha can help promote a healthy "sleep-wake cycle" by soothing the hypothalamus, a brain region responsible for hormone production and release, including melatonin and cortisol. The hypothalamus is also essential in regulating mood and associated emotions.
Memory & Focus

Stress can have damaging effects on the brain and nervous system. Studies have shown that ashwagandha protects brain cells from degeneration, reducing brain fog.

Further studies have shown boosts in endurance during physical activity by sharpening the brain and reducing bodily pain.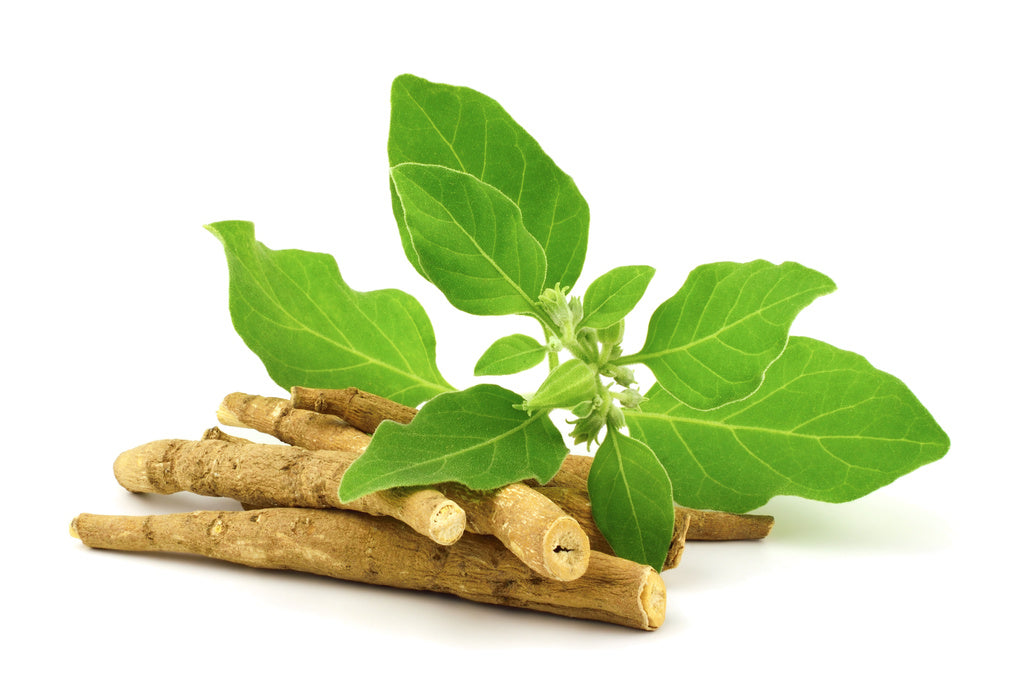 Ashwagandha
Introduce the power of Ayurveda into your daily routine, improving stress resistance and sleep quality, reducing fatigue and brain fog, increasing focus and physical endurance, and balancing mood swings.
Buy Now
Free Shipping

🍃🌿 Embrace Ayurveda's wisdom, without the extra costs! 🚚 Order 2 or more products and enjoy FREE SHIPPING across America, letting Mother Nature's remedies journey straight to your doorstep.

Shop All

Hassle-Free Exchanges

Chose the wrong blend for your doshas? Not a problem! With our 🔁 HASSLE-FREE EXCHANGES, finding your perfect Ayurvedic match has never been easier. Your satisfaction is our ultimate aim!

Contact Us